Tejano & Hispanic musicians of texas
SELENA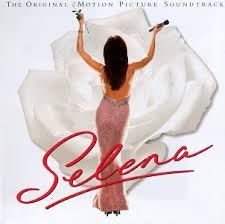 Selena Quintanilla Perez ( April 16, 1971- March 31, 1995 ) is the most admired Tejano singer in the genre's history. Born in Lake Jackson, Texas, the obstetrician who delivered baby Selena was Dr. Ron Paul, a former US House of Representatives member. Selena's singing talent was recognized when she was still a small child. She and her siblings formed a band named Selena y Los Dinos.
The band struggled partially due to their refusal to play Tejano Night Clubs, as Selena felt she would be viewed as a sex symbol.  Nevertheless, their popularity grew, and in 1987 Selena won the Tejano Music Award for Best Female Vocalist of the Year.  She would go on to win this award for nine consecutive years.
She signed with EMI records and produced several albums on that label which initiated a string of Grammies that continued until her untimely death at 23. She dominated all the Latin music charts virtually for years, becoming very popular in Mexico and Central America.  All this despite Selena's limited ability to speak Spanish.
Selena recorded an album with Salvadorian native Alvaro Torres. Together they sang "Buenos Amigos," which peaked at number one on the Billboard Latin Music charts. The song was picked up by radio stations that had previously ignored the young Selena and boosted her popularity on both the east and west coasts.  She was hailed as a " singer of the people " and the "Queen of Tejano music".
Throughout her career, Selena began a clothing line, and opened boutiques in Corpus Christi and San Antonio, Texas.  She also allowed Yolanda Saldivar to form a Selena fan club at that time.  Selena and Saldivar became friends, and ultimately Selena turned the operation of her boutiques over to Saldivar. It is said that Saldivar was obsessed with Selena. Saldivar, however, proved abusive to employees and an exceptionally poor manager of the businesses.  In 1995, accusations of embezzlement surfaced, and it is thought that Saldivar had stolen more than $30,000. On March 31, 1995, Selena met Saldivar at the Days Inn in Corpus Christi and
demanded Saldivar turn over financial records needed for tax preparation.
An argument ensued and escalated. Saldivar produced a handgun and fired twice, one shot striking Selena below her right shoulder and severing the right subclavian artery. Selena died from blood loss within minutes. Saldivar was arrested and ultimately imprisoned for murder. Her autopsy showed death by bleeding and no evidence
of alcohol or drugs. Selena was survived by her mother, father, sibling, and husband (former band
mate ), Chris Perez. She had no children .
 
On April 1, Bayfront Plaza in Corpus Christi held a vigil that attracted more than 3,000 persons. On April 3, 1995, Selena was interred at the Seaside Memorial Park near Corpus Christi Bay. Six hundred persons, mostly family, attended the service. More than 78,000 friends and fans signed the book of condolences. Her gravesite yearly attracts thousands of visitors from around the world. Selena's music, recordings, and videos have remained popular, and her work is largely responsible for bringing Tejano music into the mainstream of the
recording industry. "SELENA" a musical/drama film, was made in 1997 with Jennifer Lopez in the title
role. Selena's discography: https://en.wikipedia.org/wiki/Selena#Discography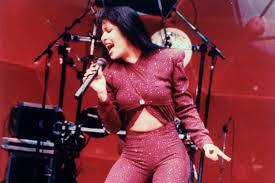 jb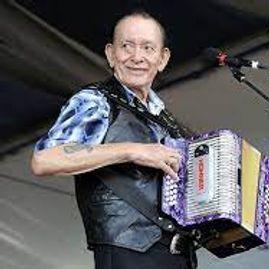 Flaco Jimeneze
Leonardo ( Flaco ) Jimenez was born in 1939 ( San Antonio, TX ).  As a singer and player of the squeeze box ( accordions of varying size ) he has been a session musician, side man and member of the Texas Tornado as well as Los Super Seven for decades.
He was a founding member of Doug Sahm's Sir Douglas Quintet. Since, he has worked with Bob Dylan, Ry Cooder, Dr. John, Freddie Fender  and David Lindley . He appears on the Rolling Stones' Voodo Lounge album.
Flaco is not unknown in C&W circles either, having played with Buck Owens and Dwight Yoakam .
He won his first Grammies in 1988 and 1989  as a member of Los Super Seven.
He has written sound tracts for mostly Spanish language movies Y Tu Mama Tambien, El Infierno as well has English language movies ( Picking Up the Pieces, With Sharon Stone and Woody Allen ) .
The Hohner Company has a line of accordions named for Flaco Jimenez.
Flaco Jimenez music is available on Spotify
He can be contacted on Face Book.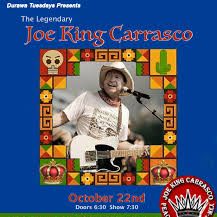 Joe King Carrasco
Born Joseph Charles Tuetsch, Joe "King" Carrasco , known as the king of Tex-rock / Neuvo Wavo rock and latin rhythms He began playing music in the 7th grade while living in Dumas , Texas.  Like so many, he began with garage bands, but soon found more interest in Mexican music.  He formed the band Joe Carrasco and El Molina, which included future members of the Texas Tornados. 
In late 1979 he joined up with Kristine Cummings, Brad Kizer and Mike Navarro to form Joe King Carrosco and the Crowns .
The band worked New York, toured England and Europe and appeared on Saturday Night Live . Influenced by a British raggae band , Joe wrote and recorded "Don't Let a Woman ( Make a Fool Out of You )".  It is rumored that the background vocalist was Michael Jackson.  
Since that time, Joe has lived and worked in Central America, especially Puerto Vallarta, Mexico.  He has worked as an actor in movies and his music has been used in at least two motion pictures including "Breathless" with Richard Gere in 1983.  
When not working out of town, he regularly plays at Nacho Daddy, a Tex-Mex club in Puerto Vallarta.
He reunited briefly with the original Crowns for an appearance at the 2012 SXSW in Austin, Texas. 
Joe has been elected to the Austin Music Hall of Fame and received the Lifetime Achievement from the Texas Music Academy.  
Get off Mi Quesadilla
Joe Carrasco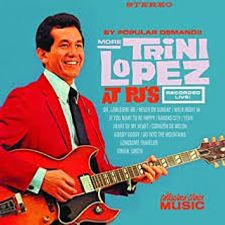 Trini Lopez
Trinidad Lopez III, was born in Dallas on May 15, 1937. He grew up in the "Little Mexico" section of Dallas, just west of down town and attended Crozier Tech High School. At 15 years of age he formed his first group and is reported to have worked at the Vegas Club in Wichita Falls, owned by Jack Ruby.  
He signed his first record deal with Norman Petty in Clovis New Mexico, and recorded one or two records, both of which went no where . He returned to Dallas in the late 1950s and recorded for the Volk Label , then King Records. In 1962, he went to Los Angeles and promoted by Tommy "Snuff" Garrett entertained the idea of replacing the now deceased Buddy Holly.   He went to work at PJs Nightclub in LA where he was seen by Frank Sinatra. Sinatra owned Reprise Records and signed Lopez.  His debut album "live at PJs "  contained a version of Pete Seager's "If I Had a Hammer".   Released as a single the song was a smash hit in America and world wide. Through 1968 he charted 13 singles, including "lemon Tree ". His records and generally likable personality landed him steady work in Las Vegas. 
He did commercials for Coca Cola, tours and was cast in several motion pictures including "The Dirty Dozen".  He made several appearances in primetime TV shows during the same period. The Gibson guitar Company designed two electric guitars endorsed by Lopez, the "Trini Lopez Standard "  based on the ES-335 and a jazz version dubbed the "Trini Lopez Deluxe."  Both guitars were made from the mid-60's until 1971.  These guitars are highly sought after on the collectors' market. 
Lopez never married and had no children.  In his later years he lived in Palm Springs, California and died in August 2020 ( age 83 ) due to COVID 19.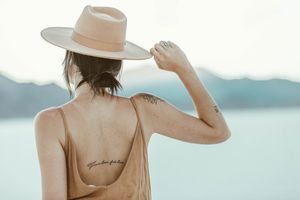 More Tejano artists from texas