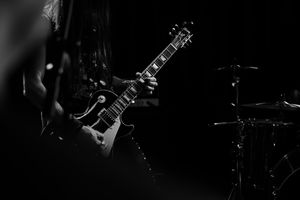 Blues, Funk & Soul Musicians from Texas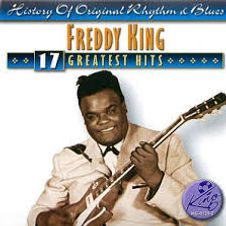 Freddie King
Born Fred King in 1952, Dallas Texas, Freddie moved to Chicago in 1958 .  
By age 18 he was playing guitar with such famous individuals as Elmore James, Willie Dixon , Muddy Waters and T Bone Walker. 
Freddie recorded with multiple labels and with ShowCo founder Jack Calmes as his manager he appeared at the Texas music festival in 1970 along with Led Zeppelin and others, which led to a contract with Shelter Records , a label created by Leon Russell.   Freddie was the first black blues artist to have a multiracial backing band. 
Primarily known for his guitar work, a cross between Texas and Chicago blues, he was also an accomplished singer who, it is said "sounded  like B.B. King".  His work, especially his hit "Hide Away" has become a standard for guitarists everywhere.  
Freddie toured continuously throughout his career .  He was a frequent patron of Lucas B&B cafe, a favorite late night eatery for Dallas musicians.  
Freddie King died in 1994 at age 42 years. Most of his recordings  are still commercially available.  He was elected to the Rock and Roll Hall of Fame in 2012.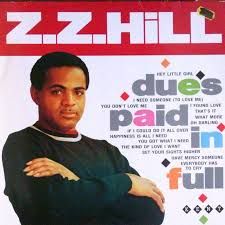 Z.Z. Hill
Arzell J. (Z. Z.) Hill  ( 1935-1984 ) was born in Naples, Texas about 150 miles east of Dallas. 
Hill began his career in the 1950's as a gospel singer, but changed to blues in the 1960's.  He played his own music in clubs around Dallas fronting bands with Bo Thomas and Frank Shelton. 
Encouraged by Otis Redding, in 1963 he moved to Los Angeles with his brother, a budding music producer.  He took the stage name Z.Z. Hill in emulation of B.B. King. There he signed with Kent Records and released a number of singles, most without much success.   He left Kent records in 1968 .  He next signed with United Artists and released several records, aided by arrangers Allen Toussaint and Lamont Dozier. 
He recorded two successful albums for Columbia Records .
In 1979, he signed with Malaco Records which breathed new life into his career and blues in general.  His first song with Malaco records, "Cheating in the Next Room" remained on the Billboard Hot 100 for 20 weeks.  His best selling album for Malaco Records was "Down Home" which remained on Billboard's soul album chart for almost 2 years. 
The Texas State Historical Association notes that Hill combined modern soul styling with traditional blues in a manner that helped restore blues to the contemporary  consciousness. 
In February 1984 he was involved in a serious automobile accident which ultimately caused his death two months later.  He died in Dallas, and was buried in Naples. 
Barry White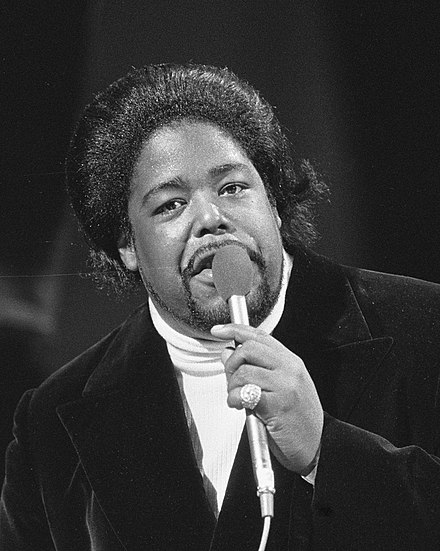 Born Barry Eugene Carter on September 12, 1944, in Galveston, Texas. Barry would move to LA and become a powerhouse in the Soul, Funk, and Disco genres. White recorded 20 studio albums during his career, but multiple versions and compilations were released worldwide that was certified gold, 41 of which also attained platinum status. White had twenty gold and ten platinum singles, with worldwide record sales of over 100 million, and is one of the best-selling music artists of all time.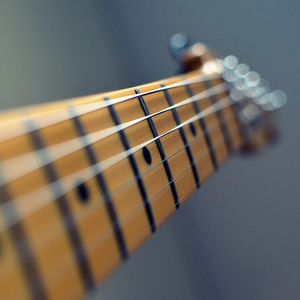 Blues Funk & Soul Musicians from Texas