Rock Musicians & Bands From Texas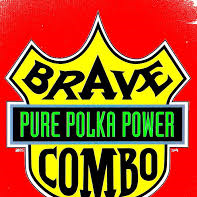 Brave Combo
Austin has become the apparent capital of Texas music, but there was, and still is Denton, Texas 25 miles north of Dallas.  Denton has long been known for producing serious , and I mean really serious jazz musicians for well over sixty years.  This is due to the music program at the University of North Texas and it's Grammy winning Jazz lab band.  
A lot of very talented musicians have called Denton home, but few as unique, inventive and fun as Brave Combo.   Formed in 1979 by Carl Finch the combo has entertained  hippy Be-ins, Octoberfest parties, concert goers, musical sophisticates and even the country and western crowd for four decades.  Their music ?  Atomic Polka ! The term doesn't begin to describe the array of styles and arrangements they perform.  They do play polka music, but mixed with Tex-Mex, rock and roll, jazz , folk music and anything short of Vietnamese country-western, although I'm sure they're working on it. 
Fun is the name of their game, but they are a very talented group of musicians, the group has been nominated seven times for a Grammy and won twice.  They perform across the country to throngs who dance, bunny hop and do the chicken flap to their music .  They still play in Denton, but were also the band that played at David Byrne's wedding reception. 
I enthusiastically recommend that anyone who has never seen them do so and check out their website at Bravecombo.com.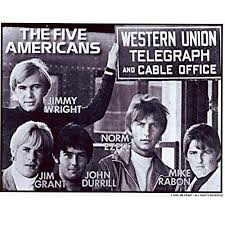 The Five Americans
The Mutineers formed in Durant, Oklahoma (Southeastern State College) in 1962. The band members crossed paths at the university and began performing a repertoire of Bo Diddley and Duane Eddy standards within the campus. In 1963, the band recorded their debut single, "Jackin' Around," in Dallas, Texas, an instrumental which received extensive airplay in their college. The British Invasion influenced The Mutineers to include Beatles numbers to their repertoire, a change in outfitting, and a slight emphasis on vocals. However, their most impactful acquisition was their utilization of the Vox Continental electronic organ, a later highlight of the group's sound.[2] While in Dallas, the band achieved prominence playing as a frequent attraction in a venue called The Pirate's Nook. There they came to the attention of Abnak Records, whose president John Abdnor took the group under his wing. Shortly after that, the band identified themselves as the Five Americans.
For a short while, after their five top singles, "I See The Light," "Western Union," "Sound of Love," "Evol - Not Love," and "Zip Code" was released, they toured. However, their manager, Jon Abdnor Sr., president, and owner of Abnak Records and Bankers Management and Services Insurance Co., was allowed control of their finances.
After Abdnor's death in 1996, all rights to their songs should have reverted to the original group, but Sundazed Records bought the original tapes. The Five Americans are now receiving their share of the sales and publishing royalties.

In a March 1967 interview that appeared in Michael Oberman's "Top Tunes" column in the Evening Star newspaper (Washington, D.C.), Norman Ezell, guitarist for the group, explained how they came up with "Western Union." "Mike Rabon, our lead guitar player, was just fooling around with his guitar when he came up with a unique sound," Norman said. "It reminded us of a telegraph key. That's when we decided to write 'Western Union.'"

The Five Americans broke up in 1969 and went their separate ways after their single "7:30 Guided Tour" stalled at number 96 on the Billboard Hot 100.
Mike Rabon had a successful touring career afterward, released two albums that sold well, and played guitar for the Tyler, Texas, pop group Gladstone, whose "A Piece of Paper" reached number 45 in October 1972. He later returned to college, acquired a master's degree in public school administration, and has been in the Oklahoma school systems for 28 years.
John Durrill, the keyboardist, who wrote "Dark Lady" for Cher and "Misery and Gin" for Merle Haggard and was also a member of the band The Ventures, now lives in Los Angeles.
Bassist Jim Grant died from a heart attack on November 29, 2004.
Norman Ezell (guitar and harmonica) became a teacher and minister in Northern California. He died of cancer on May 8, 2010, at the age of 68.
Drummer Jimmy Wright (born James T. Wright on December 2, 1947) left the music industry to become a freelance photographer. He died at Texoma Medical Center on January 30, 2012, at the age of 64.
0:00/2:10

0:00/2:36

0:00/2:36

0:00/2:30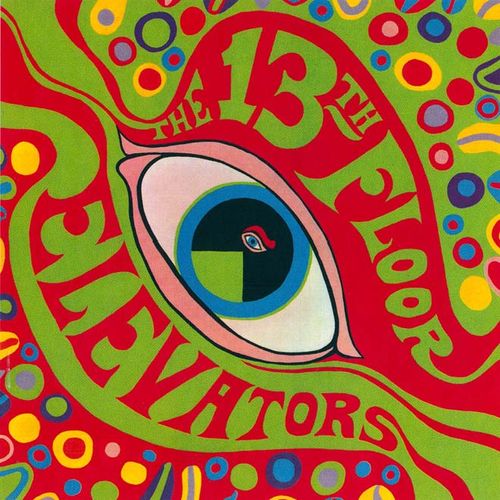 The 13th Floor Elevators
The 13th Floor Elevators, the 60s, and Austin sum it all up into a psychodelic drama of epic Texas proportions. A wild ride into LSD land with a fitting soundtrack from the Elevators. People don't often think of Texas filled with stoned hippies running wild in the bluebonnets or skinny dipping in hippy hollow but that was going on in the '60s. Not quite on the scale of California but Texas in the '60s had a run of music and drugs that lasted until the Republicans took over. My how things have changed. 
The 13th Floor Elevators emerged on the local Austin music scene in December 1965, where they were contemporary to bands such as The Wig and the Babycakes and later followed by Shiva's Headband and the Conqueroo. The band formed when Roky Erickson left his group the Spades and joined up with Stacy Sutherland, Benny Thurman, and John Ike Walton, who had been playing Texas coastal towns as the Lingsmen. Tommy Hall was instrumental in bringing the band members together and joined the group as the lyricist and electric jug player. The band's name developed from a suggestion by drummer John Ike Walton to use the name "Elevators." Clementine Hall added the "13th Floor". In addition to an awareness that many tall buildings in the US lack a designated 13th floor, the letter "M" (for marijuana) is the thirteenth letter of the alphabet.
In early January 1966, producer Gordon Bynum brought the band to Houston to record two songs to release as a single on his newly formed Contact record label. The songs were Erickson's "You're Gonna Miss Me," and Hall-Sutherland's "Tried to Hide." Some months later, the International Artists label picked it up and re-released it.
Throughout the spring of 1966, the group toured extensively in Texas, playing clubs in Austin, Dallas, and Houston. They also played on live teen dance shows on TV, such as Sumpin Else, in Dallas, and The Larry Kane Show in Houston. During the Summer, the IA re-release of "You're Gonna Miss Me" became popular outside Texas, especially in Miami, Detroit, and the San Francisco Bay Area. In October 1966, it peaked on the national Billboard chart at the No. 55 position. Prompted by the success of the single, the Elevators toured the West coast, made two nationally televised appearances for Dick Clark, and played several dates at the San Francisco ballrooms The Fillmore and The Avalon.
The International Artists record label in Houston signed the Elevators to a record contract. It released the album The Psychedelic Sounds of the 13th Floor Elevators in November 1966, which became popular among the burgeoning counterculture. Tommy Hall's sleeve-notes for the record, which advocated chemical agents (such as LSD) as a gateway to a higher, 'non-Aristotelian' state of consciousness, has also contributed to the album's cult status.
During their California tour, the band shared bills with Quicksilver Messenger Service, the Great Society (featuring Grace Slick), and Moby Grape. On returning to Texas in early 1967, they released a second single, "Levitation," and continued to play live in Austin, Houston, and other Texas cities. In November 1967, the band released a second album, Easter Everywhere. The album featured a cover of Bob Dylan's "It's All Over Now, Baby Blue." However, shortly before work began on Easter Everywhere, Walton and Leatherman left the band. They were replaced by Danny Thomas on drums and Dan Galindo on bass, because of disputes over mismanagement of the band's career by International Artists and a fundamental disagreement between Walton and Hall over the latter's advocacy of the use of LSD in the pursuit of achieving a higher state of human consciousness. As a result, they have not credited in the Easter Everywhere sleevenotes, despite having appeared on "(I've Got) Levitation" and "She Lives (In a Time of Her Own)." Despite the lengthy studio work and resources utilized, Easter Everywhere was not a success. Lacking a hit single and released too late in the year, it sold out its original run and never reissued, suggesting disappointing sales. Record label paperwork indicates that the band's debut album sold upwards of 40,000 copies during its initial run, while Easter Everywhere may have sold around 10,000 copies.
While the band was unable to repeat their national success, they were still a commanding presence on the Texas rock music scene. Chris Gerniottis, the ex-lead singer of Zakary Thaks, has spoken repeatedly of how the Elevators stood apart from all the other bands on the regional scene, and they continued to influence these bands during the late 1960s. Following the local popularity of the track "Slip Inside This House," an edited version was released as a single in early 1968 and was played frequently on Houston radio.
Meanwhile, the Elevators had lost their bass player Dan Galindo, who went on to another International Artists band, the Rubaiyat. Duke Davis briefly replaced Galindo, before the band's earlier bassist Ronnie Leatherman returned in the Summer of 1968. As documented in a lengthy interview and article in the Texas underground music magazine Mother No. 3, the band worked all Spring of 1968 on their new album, which at one point was to be called Beauty and the Beast. However, because of an unstable member line-up and the increasingly erratic behavior of the psychedelicized Tommy Hall and mentally fragile Roky Erickson, little of value came out of these sessions. The live shows had lost their original energy, and often the band would perform without their lead singer Erickson due to his recurring hospital treatments at the time. The last concert featuring the "real" Elevators occurred in April 1968.
International Artists put out a Live LP in August 1968, which was composed of old demo tapes and outtakes dating back to 1966 for the most part, with fake applause and audience noise added. Around this time, the original 13th Floor Elevators disbanded, as the nucleus of Erickson-Hall-Sutherland had been reduced to guitarist Stacy Sutherland only. Sutherland brought some of his songs for a final set of studio sessions, which led to the dark, intense posthumous album Bull of the Woods. Initially disliked by many Elevators fans, it has found a substantial fan-base today, with some even rating it the band's best LP. These final sessions consisted of Sutherland on guitar, Ronnie Leatherman on bass, and Danny Thomas on drums. A few live gigs were played around Texas during the second half of 1968, until an article in Rolling Stone magazine in December 1968 declared the band gone. International Artists pulled together the various studio recordings from 1968 and, with the assistance of drummer Danny Thomas, added some horn arrangements, which became the Bull of the Woods album, released in March 1969. The final 13th Floor Elevators record released by International Artists was a reissue of the "You're Gonna Miss Me" single in mid-1969.
Singer Janis Joplin was a close associate of Clementine Hall and the band. She opened for the band at a benefit concert in Austin and considered joining the group before heading to San Francisco and joining Big Brother and the Holding Company.
Drug overuse and related legal problems left the band in a state of constant turmoil, which took its toll, both physically and mentally, on the members. In 1969, facing a felony marijuana possession charge, Roky Erickson chose to be admitted to a psychiatric hospital rather than serve a prison term, thus signaling the end of the band's career.
Bull of the Woods, released in 1969, was the 13th Floor Elevators' last released album on which they worked as a group, and was primarily the work of Stacy Sutherland. Erickson, due to health and legal problems, and Tommy Hall only worked on a few tracks, including "Livin' On," "Never Another," "Dear Doctor Doom," and "May, the Circle Remain Unbroken."
Roky Erickson passed away in 2019 at the age of 71. 
Stacy Sutherland died in 1978
 
The Psychedelic Sounds of the 13th Floor Elevators
13th Floor Elevators
0:00/2:30

0:00/5:07

0:00/3:56

0:00/2:51

0:00/3:03

0:00/3:23

0:00/3:10

0:00/2:59

0:00/3:12

0:00/2:40

0:00/2:48
Floyd Dakil
Floyd Arthur Dakil (June 16, 1945 – April 24, 2010) was a Texas musician best known for his often compiled song "Dance Franny Dance." He later went on to play guitar in Louis Prima's band. 
Dakil was born in Childress County, Texas. In 1964 his band won a competition to become the house band at the Pit Club, located at the Bronco Bowl in Oak Cliff, Texas. and soon released their first 45, "Dance, Franny, Dance" b/w "Look What You've Gone and Done" on Jetstar. The record was picked up for national distribution on the Guyden label. 
Floyd Dakil went on to record three 45s on the Earth label as the Floyd Dakil Four. 
In 1969 Floyd joined Louis Prima's band as guitarist, and remained with him for several years.
In 1975 he released a solo LP Live in which he runs through 42 songs in as many minutes. 
In 1991 he contributed several songs to the soundtrack of the film Love Hurts credited to The Floyd Dakil and Larry Randall Band.