Djs & Radio Stations of Texas
Legendary Texas DJs
Ron Chapman began radio work after high school in Haverville, Massachusetts .  In 1959 he moved to Dallas in the late 1950's and went to work at KLIF ( then owned by the radio legend, Gordon Mclendon ). He teamed with Jack Woods and together they ran the morning airways as Charlie and Harrigan. He was our teen top 20 favorite. He left KLIF in the mid-sixties to begin a short-lived WFAA TV dance show continuing to call himself Irving Harrigan. KLIF blew a fuse, as the name belonged to them. Not a problem for Ron. He began to go by his real name, and in 1965 organized a new after-school dance show on WFAA TV called "The Sumpin'Else Show". It was patterned after American Band Stand, but better. Yes, better. He featured dancers, local bands, and national acts. I distinctly remember Frank Zappa and the Mothers of 
Invention appearing. In 1968 , he left WFAA and went to work for KVIL, playing adult contemporary music. Chapman dominated mornings or any time he chose for decades. He was inducted into the Radio Hall of Fame in 2012. Ron retired several times, but came back to KVIL more than once. He was "one of a kind", nationally known and respected. He was probably the best radio personality in Texas, certainly one of the most successful. 
I knew Ron well and I know he loved his work, and on-air stunts ( Camel racing and sky diving among others ) , skits. He adored his fans. He died in 2021 at age 85 years. Thanks, Ron for your friendship, help, and your irreplaceable spot in the hearts of teenagers, of all ages. 
Jon Blachley
---
Legendary Texas Radio Stations
GORDON McLENDON   - KLIF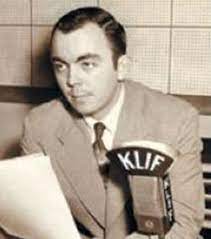 Gordon Barton McLendon was born in Paris Texas in 1921 . His family moved to Oklahoma , but within a few years back to Atlanta , Texas. He graduated from Kemper Military Academy and attended Yale University .
During WWII he was a commissioned officer with the Office of Naval Intelligence. After WWII, he briefly attended the Harvard School of law, but left to buy and run a Palestine, Texas radio station. He was a major league baseball announcer, best remembered for his live broadcast of the last three games of the 1953 National league play-offs.
One of the founders of pirate radio, he, at one time owned a converted fishing boat to an off-shore radio station outside Sweden.
In 1947, he founded radio KLIF ( The Mighty 1190 ) in Dallas and editorialized as "the Old Scotsman".

It was top 40 radio and an immediate Success. The McLendon family ultimately owned Los Angeles), KILT ( Houston), KTSA ( San Antonio) WNUS ( Chicago), KELP ( El Paso, KABL ( Oakland, CA) , KEEL in Shreveport, LA. and multiple others. He purchased land around Dallas and opened three large drive-in theaters, primarily as self-supporting land investments.

All were sold during the Dallas expansion in the 1980s. McLendon owned a lake Dallas ( now Lake Lewisville )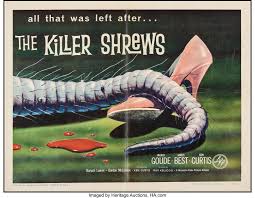 home in Lewisville, Texas where he filmed two drive-in type cult classic movies,  "The KillerShrews ", and "The Giant Gila Monster". At one time, Gordon McLendon was the largest stockholder in Columbia Motion Pictures.
Gordon McLendon owned and nurtured TOP 40 Radio in most of Texas and the Southwest. He died of cancer in 1986 at his Lake Dallas Home and was inducted into the Radio Hall of Fame in 1994.
Thanks, Mr Mclendon for all those decades Top 40 radio, Camp Movies, drive- ins and fun.