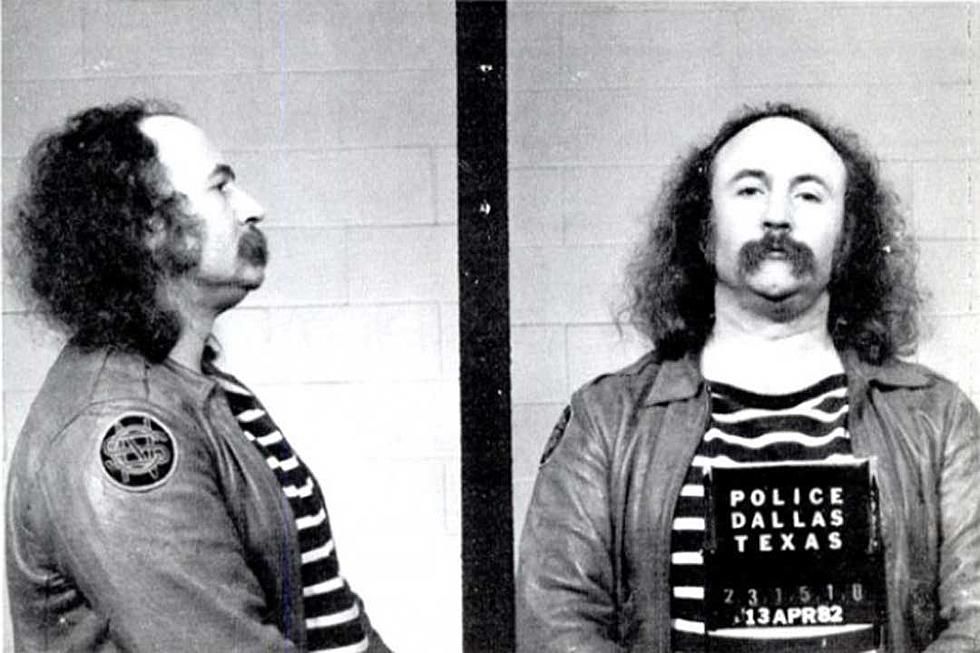 I suspect that the FBI had quite the dossier on David Crosby. From his anti-war activities during the 60s and his drug arrest in Dallas in the 80s, he would leave a trail of activities and arrests that made for a full folder. Yet in spite of it all, there was no denying his considerable talents: singer, songwriter, counter-culture icon, drug addict, egotistical, and by his own words, an "asshole." He got tossed out of the Byrds for being a jerk, and his bigger-than-God ego, combined with massive drug use, would put the torpedo in CSN, more than once. Yet you have to put all of this into the context of the era. Heavy drug use among rock groups in the 60s and 70s was commonplace. Chicago once had a set built for a tour that had a telephone booth on it. During the show, band members would go into the booth to snort cocaine. This way they could stay high without leaving the stage. The days of sex, drugs, and rock n roll were born. This was, of course, before the AIDs epidemic, and sex was part of the rock n roll equation. 
What you couldn't deny was that rock music came of age, and creativity soared to heights. What is missing in the understanding of it all, is the grind of being on tour for months at a time. Artists typically make their big money from touring. Record sales can help but there are too many fingers in the revenue pie, and some artists got taken advantage of by record companies and their management. Constant touring helps record sales but it also wears on the artists, and with a party-like atmosphere going on every day at the gigs, self-restraint, and a willingness to let it all go created more than one trip to rehab for artists. 
The above photo of Crosby after his arrest and eventual prison sentence in Texas would be a turning point for him. The five months he spent in prison allowed him to get free from the grips of cocaine and heroin addiction. Phil Collins paid for his liver transplant, and David would be able to live a long life making music. His career had a late-in-life resurgence, and his last album made it to number 1 on Billboard. Quite a feat for an old guy. 
The musicians of the 60s, and 70s are now leaving us at quite a rapid rate. Their legacy is their music, and the impact it made on the world. I wonder if disco will leave much of a legacy, or for that matter, rap? Regardless, RIP Cros, you had an interesting life, and made great music and for that we say thanks!